第322回例会
20th August, 2020
322nd meeting
Hello everyone! Today's meeting reporter is MT.
I really appreciate and am proud of the quality of our hybrid meeting, where you can attend either online or onsite! Since we started it a few months ago, we have developed it so both parties can see and listen to what is going on and enjoy the meeting. I would like to take this opportunity to thank my fabulous club mates who have made big efforts for this achievement!
Today, the majority attended onsite and we had six online attendees including two guests from other clubs and me.
Opening
Our TMOE, Toast Master of the Evening, is SO. He did great preparation and perfect time management!

What's N
ew?
This program was not planned in the program and was a surprise from the TMOE. Everybody made impromptu 30 sec speeches. Nice to know how other members do recently!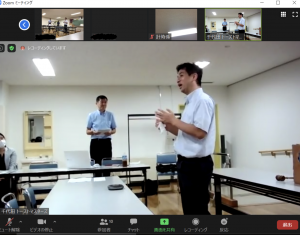 Prepared Speech1:"How to Avoid Bad People" by AF
The first prepared speech is AF's "not prepared" speech: "How to Avoid Bad People". He didn't prepare any script but made an impromptu speech in English based on his experience. His employee(s) stole his expensive construction equipment and what he learnt from that is…
Sorry! I forgot to take a pic:P
Prepared Speech2:"言葉足らずの二人"(Two Mentors with Few Words) by HK
The second prepared speaker is HK. The title is "言葉足らずの二人" (Two Mentors with Few Words). He talked about two toastmasters as his unofficial mentors. The both guys didn't say much but he learned something from them. Good mentors may not explain a lot but help you notice and learn. To be a good mentee, you need to think by yourself, what they mean and what you can learn from them.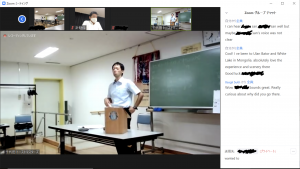 Prepared Speech3:"787"by SM
The third speech is SM's "787". He talked about Boeing 787… disclosing secrets of the aircraft, which I can't write and share here… hehehe. His speech made me want to fly and travel!!

Snack time!
One of the advantages of attending the meeting onsite and one of the best unique programs of our club. We chat over snacks during the break. Me? I had banana-milk alone in my room.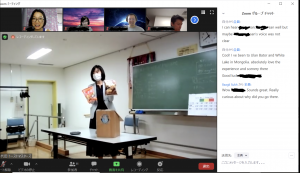 Table Topic Speech by MN
Today's TT Master was MN. Her topics are very timely and interesting: delivery service, exercises at home, 断捨離 (sorry I don't know how to explain well in English… tiding up and disposing what you haven't used recently.), and online programs. Do you have any recommendation?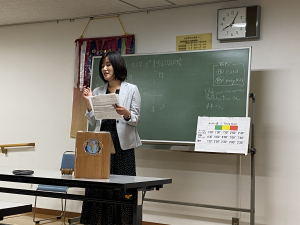 Evaluation
!
Today, we had two evaluators for each prepared speech, six evaluators in total.
FK and another MT delivered evaluation speeches to AF's prepared speech. Nice and interesting remarks!


NM and MF to HK's speech. MF imitated one of our former members and very cute old guy, and that was so funny!
MA and another MT to SM's speech. MT showed his mind-map. Wow, I want to know how to develop and use mind maps!
KI reported nice expression he found from today's speeches.
The General Evaluator, YH, a guest toastmaster from Nihonbashi Century club, gave us nice feedback! She listened to each speech really well and made detailed and positive remarks.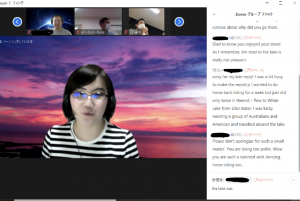 Award P
resentation time!
I got the best table topic award! Yupiiii! I am bad at table topics but sometimes! The best evaluator is MF and thebest prepared speaker is HK. Congratulations everyone!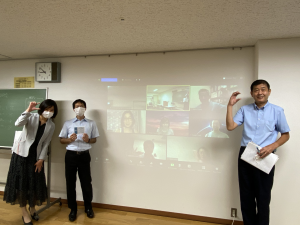 Comments
comments
Powered by Facebook Comments