第263回例会
千代田トーストマスターズクラブ第263回例会
2018年6月7日(木)19:00~21:00@神田公園区民館4階洋室
例会レポート担当:Rさん
In the midst of members being stuck in traffic, we started off the evening with the regular positive and family-like atmosphere that distinguishes Chiyoda Toastmasters Club from others. To start off, our TM YM brought her newborn son to be our youngest guest ever!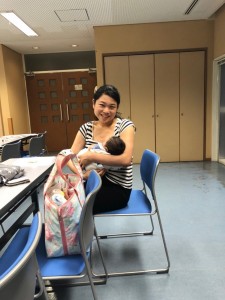 Knowing that our chairman would be running behind, TM N took over. As first timer, she did a great job in terms of making sure all requirements (flow, guest introduction, setting the mood) were completed.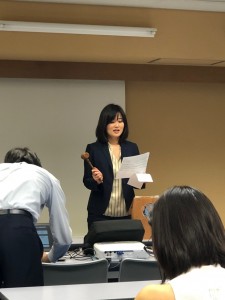 It has been a while since TM M was TMOE. He felt a different "pressure" from prepared speech. Chose the word "1st" and started to talk about his favorite comedians. One is "sandwich man" because they don't hit the head and the Second is a brother team who won their M-1 competition during their first entry.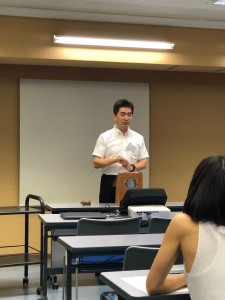 After quick introduction of supporting parts of Timer, Ballot Counter, Grammarian and Meeting Reporter, we then moved to one of our club favorite "A book to be recommended". His recommended book was 不登校ーひきこもりを生きる. Passionately sharing the connection between the content of the book and how it impacts the people in society. Content included the increase of the social challenges caused by the belief that "the group is better than the individual". He left the audience wanting to learn how reading this book would help understand solving the challenges together.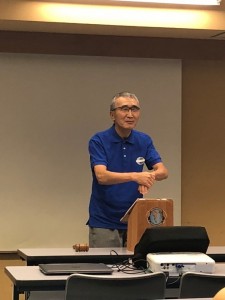 Our upcoming new Chairman TM F of Chiyoda Club lead the Table Topics of the evening. Selections of the topic related to the summer season. Topics included summer break, what to expect from Toastmasters, what to do in summer if left current work and what to do differently if becoming a Chairman of Chiyoda Club.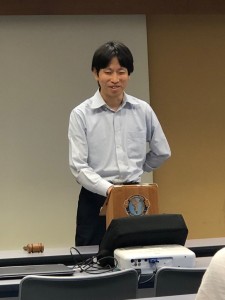 We then moved to our main section of prepared speeches.
First one is by TM N: Pathways Level 1: Ice Breaker. Title: Self Introduction with a focus on why she joined Toastmasters.
Second one is by TM N: CC #8: Get comfortable with visual aids. Title: 転ばぬ先の杖focusing on different health related challenges and solutions by demonstrating a wide range of images including heat maps, statistics and NATTO.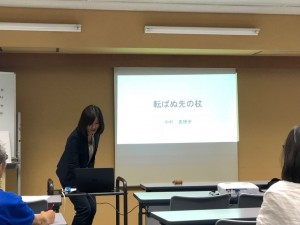 Third one is by TM T: Pathways Level 1: Ice Breaker. Title 20歳の課題, reflecting on the lessons she has learned over the experience of 20 years and how these have changed her perspective of the world.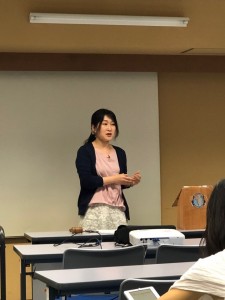 Fourth and final one is by DTM K: CC Manual PJ#9 Persuade with Power. Title Finding a sunken treasure and his talk focused on his experience in finding treasure in the sea. In his usual style, incorporated a bit of himself so that the audience can learn more about him.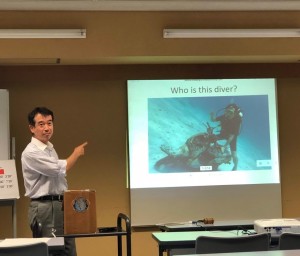 After a 10-minute break, we moved to Evaluation section.
First time as General Evaluator. TM T highlighted her overall evaluation including members helping each other in preparation, expertise of TMOE's ability to make the audience at ease during transitions of different sections, impressionable book sharing of TM S, providing feedback to Table Topic Master and feedback to evaluators (including analogies to help audience better understand the content).
In the final section, we have our photo-op of our best speakers in the evening posing with the TMOE of the evening.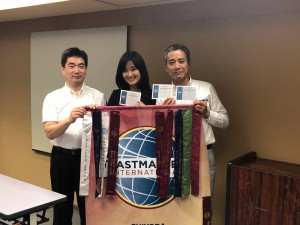 We closed the meeting with our two guests leaving behind some great impressions. Sadly, TM M bid us a bit of farewell as she would be moving to London. We will greatly miss you and look forward to you visiting TMC soon!
Comments
comments
Powered by Facebook Comments