第264回例会
千代田トーストマスターズクラブ第264回例会
2018年6月21日(木)19:00~21:00@神田公園区民館4階洋室
例会レポート担当:K
---
Meeting report
On June 21, "marvelous" meeting was hold.
---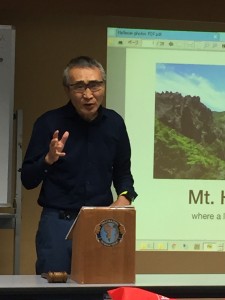 "Mt.Hallasan where a leader was made"
High performance leadership
First speaker spoke memories of mountain climbing in South Korea.
Thorough the experience, he learned leadership and made friendship of Korean hiker.
---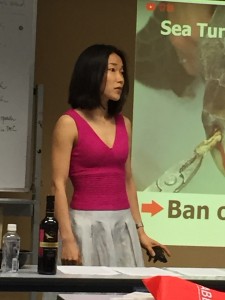 "Convenience of Safety?"CC8
Second speaker told effects of microplastic to our bodies and wild animals.
Which do you choose, convenience of Safety?
---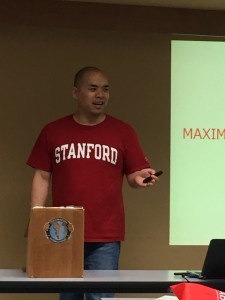 "Maximizing Transition Patr2" CC10
Third speaker told his way from starting TMC.
He won a competition and became a father of a daughter during that period.
---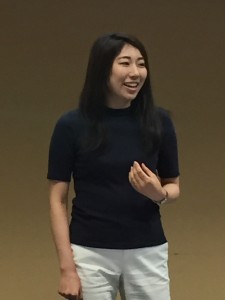 "My bitter experience in TMC"CC10
Forth speaker spoke her experience.
She had been chosen to represent of our club.
In older to her efforts and club member's support, she got 2st place in area contest.
---
Evaluators commented speaker's marvelous points and improvements.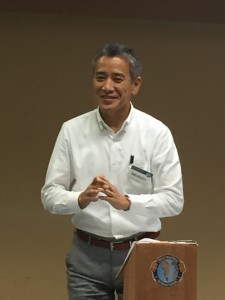 Marvelous points are
1. Understanding
2. Simple instruction
3. Visual aid
---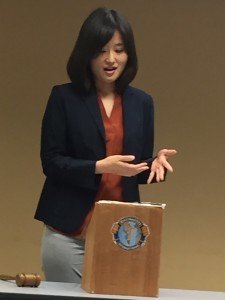 Marvelous points are
1. Easy understanding
2. Message
3. Confident
---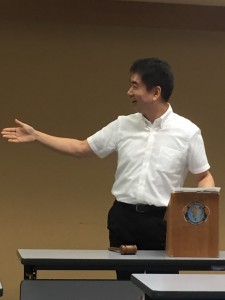 Marvelous points are
1. Standing position
2. How to use slide
---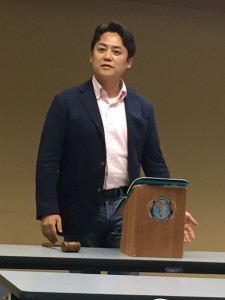 Marvelous points are
1. Story
2. rhythm
3. Charming voice
---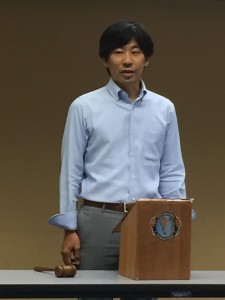 General evaluator told assessment of this meeting.
---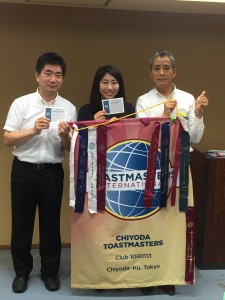 Today's best speaker and best evaluator.
---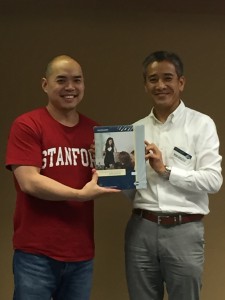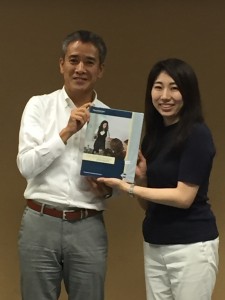 Congratulations!
Two members achieved CC manual!
---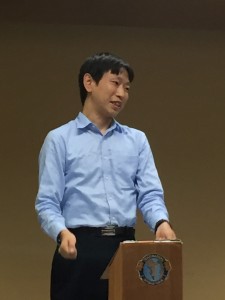 New president's speech.
"Overcome your emotional barrier!"
---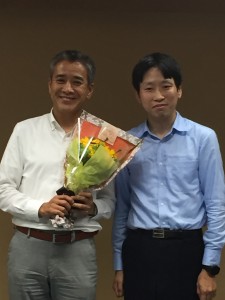 Our president, Thank you for Marvelous support for one year!
---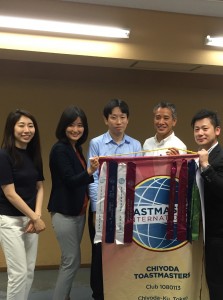 New officers!
We are anticipating their future activities.