第203回例会
203rd Meeting
Held 7:00pm – 9:00pm Thurs, 3rd March 2016 at the Chiyoda Sports Centre

203rd Meeting of the Chiyoda Toastmasters Club
Tonight's meeting was held at our usual venue of the Chiyoda Sports Hall and the theme was an English Speech Marathon in preparation for the upcoming English Speech Contest.
Meeting Opening
Our Club President MK kicked off the event with opening remarks and then handed over to MT, the Master of Ceremonies for the evening. MT explained the rules and guidelines for the English Speech Marathon.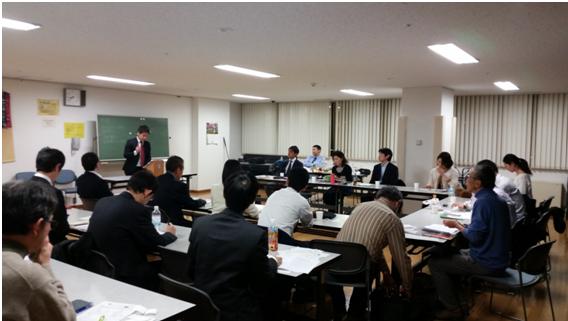 The roles for Time-keeper, Interviewer, Evaluator, Vote-Counter and Meeting Reporter were also read out.
The Speech Marathon Begins
There were 8 participants in tonight's speech marathon. 4 gentlemen and 4 ladies. A nice split of genders. The speeches were as follows:
HO, "What do you have in your bag?"
HO gave an interesting speech about how people keep everything to do with their lives in their bags. Work, family and pleasure. Our bags are a microscope into our lives. Our bags are a literal representation of the baggage in our lives.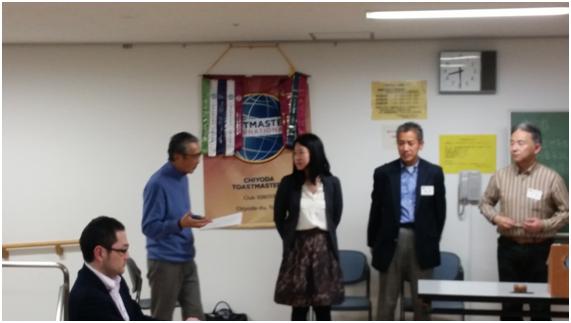 MF, "30 minutes and 2 millilitres"MF gave us a heartfelt speech about the importance of donating blood. Just 30 minutes of our time and 2 millilitres of our blood can save a fellow human being's life.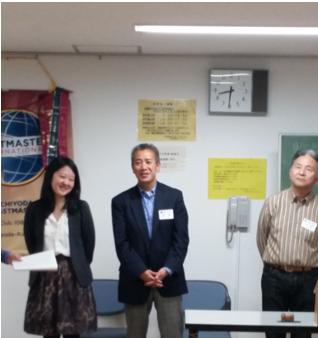 KN, "Tokyo Mouse"
KN told us about how his move to Tokyo from the Country was like the story of the Town Mouse and Country Mouse from Aesop's Fables. Even though this story is more than 2000 years old, it has many parallels with modern day life.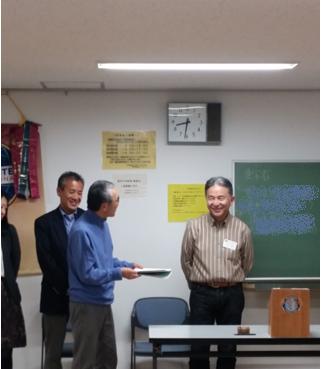 TY, "Good Luck"
TY told us about the importance of not judging people and having an open mind through a story of his high school years overseas. Sometimes when we say good luck to our friends, we do not always believe they will succeed, but say it anyway. TY recommended that we should always try to mean it even if it does seem to be unlikely.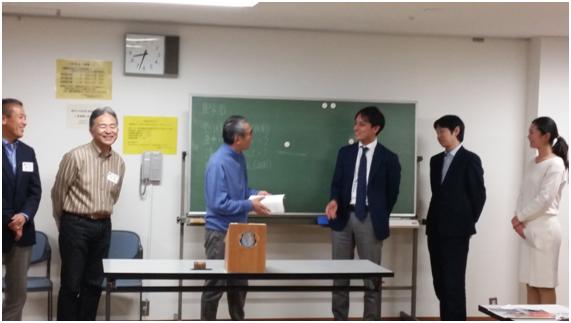 AF, "My path to freedom"
AF presented a moving speech about how some chance meetings and experiences really changed his life. Sometimes the experiences were not so pleasant, but they helped him on his path to freedom nonetheless.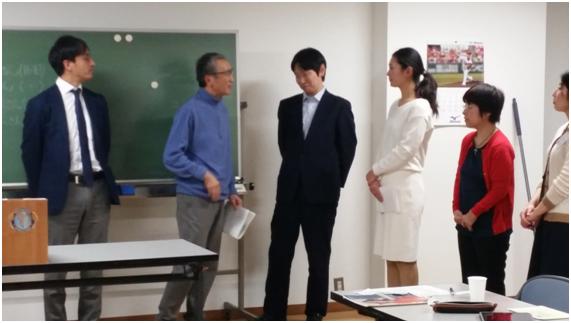 JN, "Jijimao"
JN told us how as a child she used to read a manga called Jijimao in Chinese. This is how they say Doraemon. As a child, JN was fascinated by Doraemon and the tools he had to handle any situation. She also highlighted the educational lessons in the story. We can draw educational inspiration from many different sources.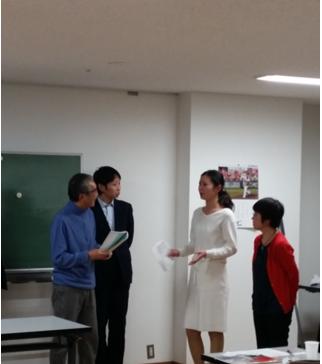 MK, "Can you explain that?"
MK delivered an inspiring speech covering abstractism and education. Particularly moving was her experiences as a child of being taught music and how even though not a positive experience, this helped her to be a better teacher in adult life.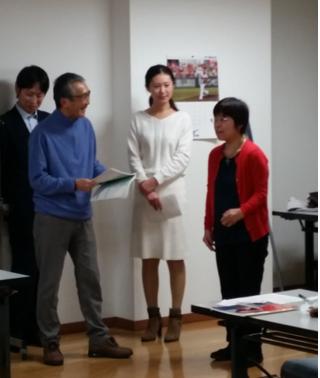 NK, "Shall we dance?"
Last but not least, NK gave her speech, "Shall we dance?" She began her speech with music and a few dance-steps. She told us how taking up dance lessons changed her life and that it is remarkable how a hobby can steer your life on a new course.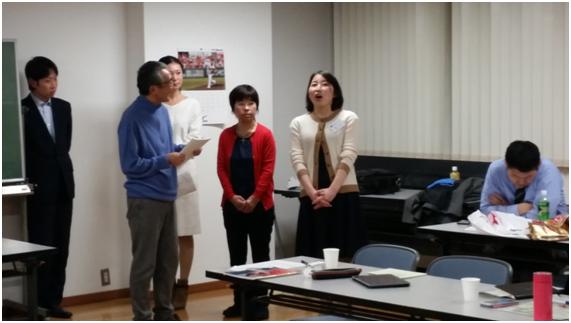 Interviews
TS then interviewed all the speech contestants with follow up questions regarding their speeches.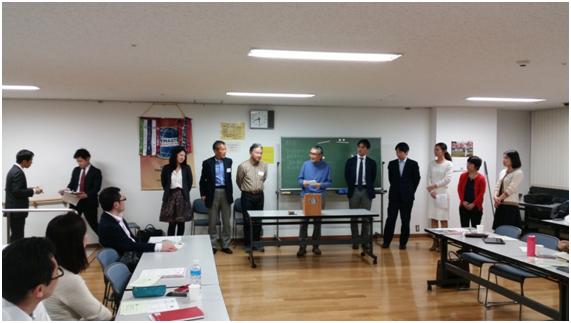 Prize-giving
And so, the votes had been counted and the results were in. Who would win this evening's English speech contest…
In 3rd place… KN
In 2nd place … AF
In 1st place… MF


General Evaluation
HO provided an insightful evaluation of all the speeches we had heard that evening.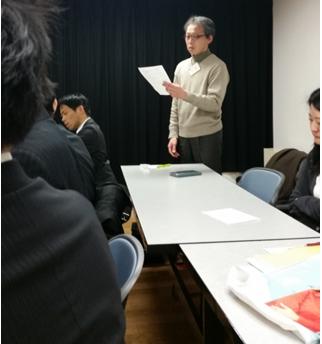 New Members
TT welcomed two members to our friendly club. After TM and SK introduced themselves and told us of their aims with joining Chiyoda Toastmasters, they were invited to give the club declaration. All members then welcomed our two newest members by saying our formal greeting back to them and then each of us shaking their hands. They were then presented with their first manuals.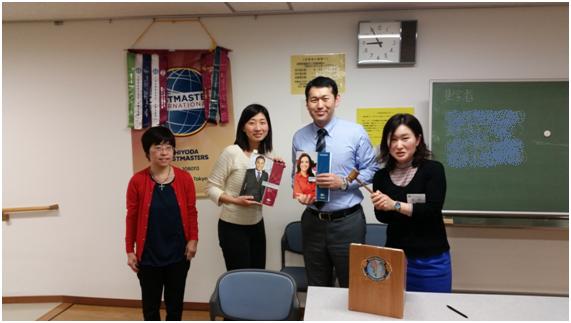 Closing
Tonight's meeting was then formally closed following a few announcements.
Post-meeting festivities
As is our custom, we went to our favourite Japanese inn for some food and drink after the meeting.
Next Meeting
The next meeting is to be held on Thursday 17th March at 7pm at the Chiyoda Sports Centre. Please bring your Leadership Manual to the next session if you have one.